Galeco HIDDEN GUTTER System
Inspiration for designers
The Galeco HIDDEN GUTTER system was created in order to facilitate work of architects and designers creating unconventional architectural forms.
The innovative Galeco solution allows the gutters to be integrated with the façade unaffectedly.
Quick assembly and disassembly of the duct cover
Enables access to the gutter, thus cleaning of the system may be completed any time.
Rectangular shape of the pipe
Which is optimally fitted to façade, ensures additional enhancement of its efficiency.
Warranty 10 years
The warranty is granted for resistance to perforation corrosion, mechanical durability and tightness of the system.
Its fitting to building's insulation may be done thanks to 100% leakproofness of the system.
Smoothly assembled HIDDEN GUTTER System is entirely safe. It means that the risk of leaking is eliminated.
CAD base is a supportive means for designers
As we are eager to facilitate designers' job, our company made CAD drawings available. These drawings allow inserting the system into a design.
Heating cable system
It prevents the accumulation of snow and ice, freezing of water in gutters and downpipes.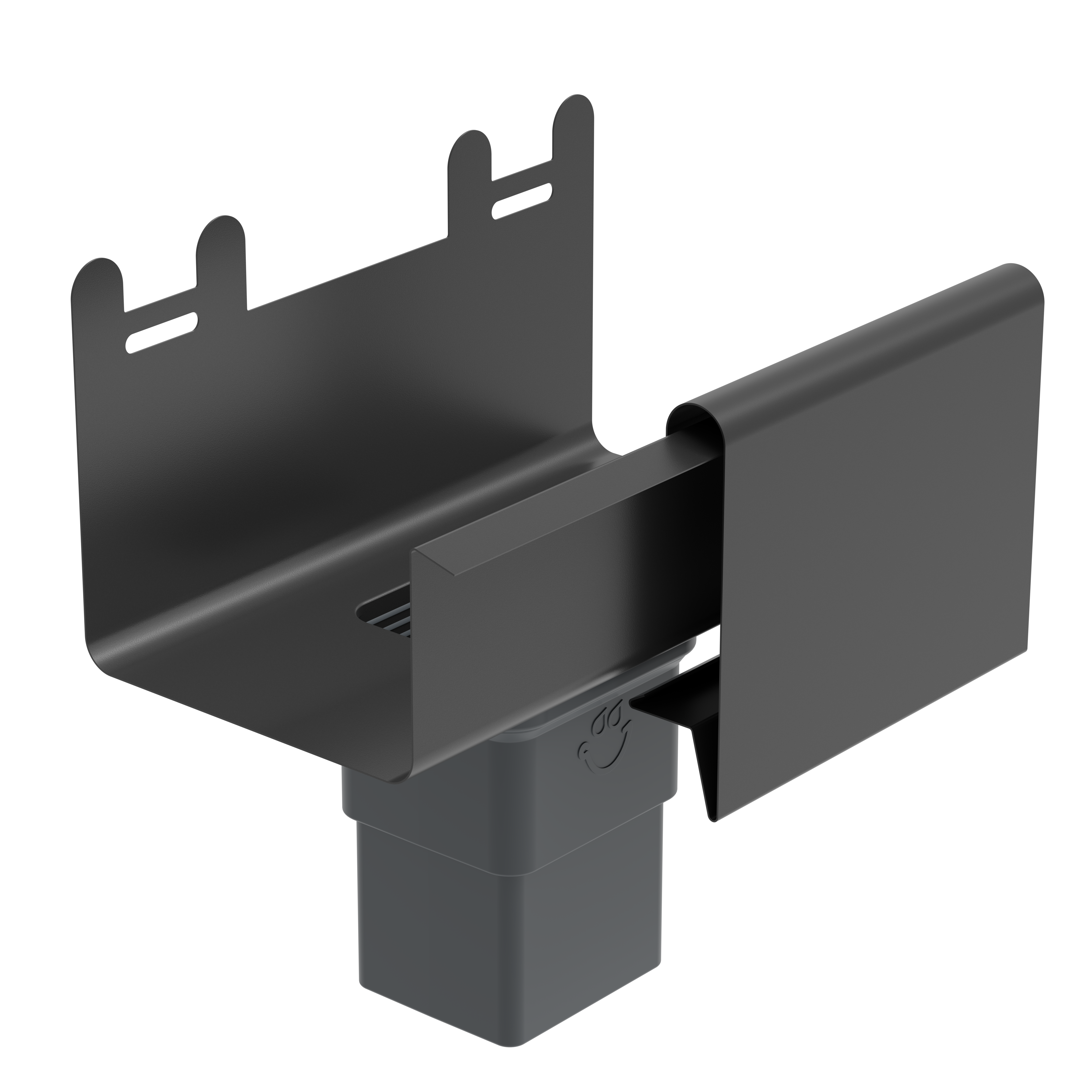 Galeco HIDDEN GUTTER System was created as a combination of two materials.
STEEL
The gutter and the cover are made of coated steel in a two colours: black and gray, also in matt version
PVC
PVC-U was used to produce downpipes as the pipes in the façade not exposed directly to the weather conditions. Using PVC-U allowed decrease the cost of the entire gutter system
Galeco HIDDEN GUTTER System components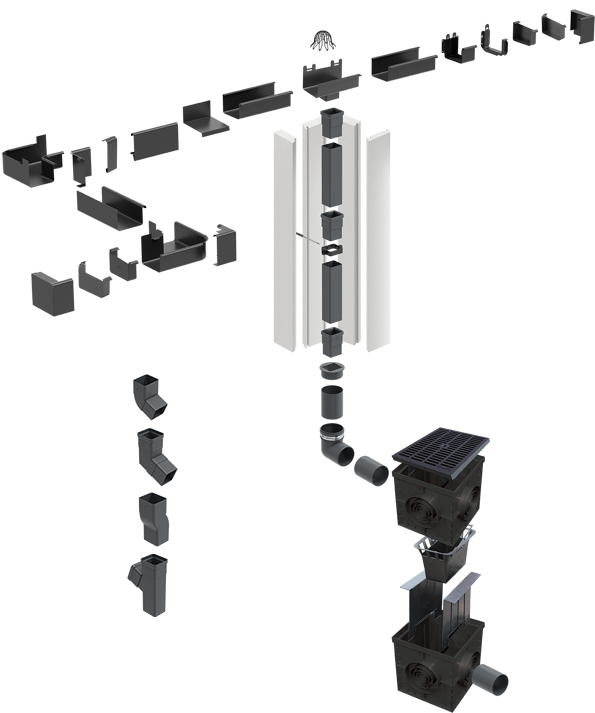 System elements:
right endcap
gutter 4 rm
outlet 125/70x80
cover 2 rm
external connector to the cover
internal / external corner to the cover
left / right end cap for the cover
support bracket
left / right end cap
pipe bracket
pipe 4mb
socket
reducer 70x80/110
elbow bracket
elbow 88º
elbow 67º
offset pipe
external corner 90º
internal corner 90º
outlet
NEWS! Heat-insulating housing of the downpipe
The face bracket was made of uniform material without riveted components, making it more rigid and stable. It has only one latch in the lower part to decrease stress of masking cover. Additi onally, the "nose" incurvati on facilitate assembly on the gutt er drip.