Galeco PVC² System
Prestige and aesthetics closed in geometry - squared
The elegant and modern shape makes the new square pvc gutter ideally suits the latest trends in construction and the aesthetic needs of investors.
Square section of the gutter and downpipe
A shape perfectly adapted to the modern building designs. Additionally, the wide and deep section of the gutter ensures higher flow capacity of the system.
Specially selected materials
By using specially selected materials, the highest possible UV resistance is achieved.
Increased sheen of the gutters
The high sheen of the system achieved in the process of co-extrusion allows users to enjoy the perfect look of the system's components for years.
100% leakproof
Achieved by using a specially designed, innovative gutter sealing element.
Designer support with CAD/BIM
Specially prepared CAD drawings will allow architects and designers to accommodate the system into the building design.
Heating cable system
A professional system for protecting gutters and down pipes against frost and snow, protecting the entire gutter system from winter damages.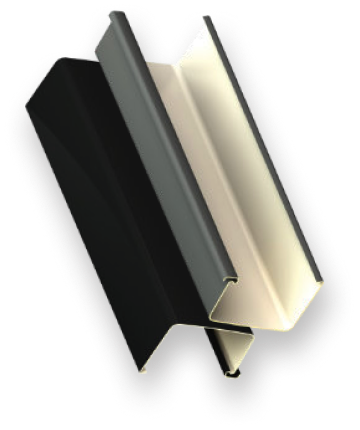 Galeco PVC2 is the next step in the future and an innovative approach to the gutter system through the use of selected pvc raw material to create a square gutter profile.
The unique, square shape of the gutter and downpipe is the key to maintaining harmony and aesthetics in the most modern architectural designs.
Galeco PVC² System components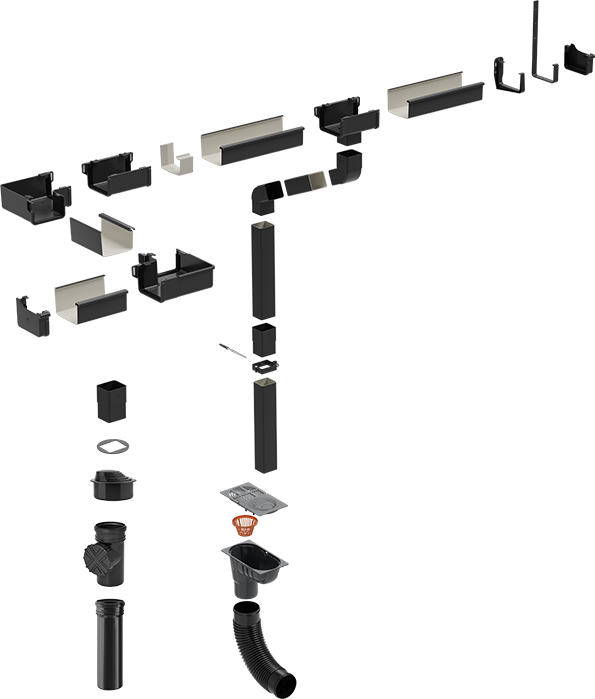 Gutter elements:
right endcap
rafter bracket
gutter joiner
gutter
no-seal outlet
external corner
internal corner
left endcap
Downpipe elements:
pipe
elbow
socket
pipe bracket
universal gully
PE plastic elbow
The insert presses the gutter to the joiners, corners and endcaps where the main seal is installed, making a perfect fi t and a high leakproofness of the system.